View the projects that we have worked on before and see how we are standing out from the crowd, and how we make the crowd stand up and shout out.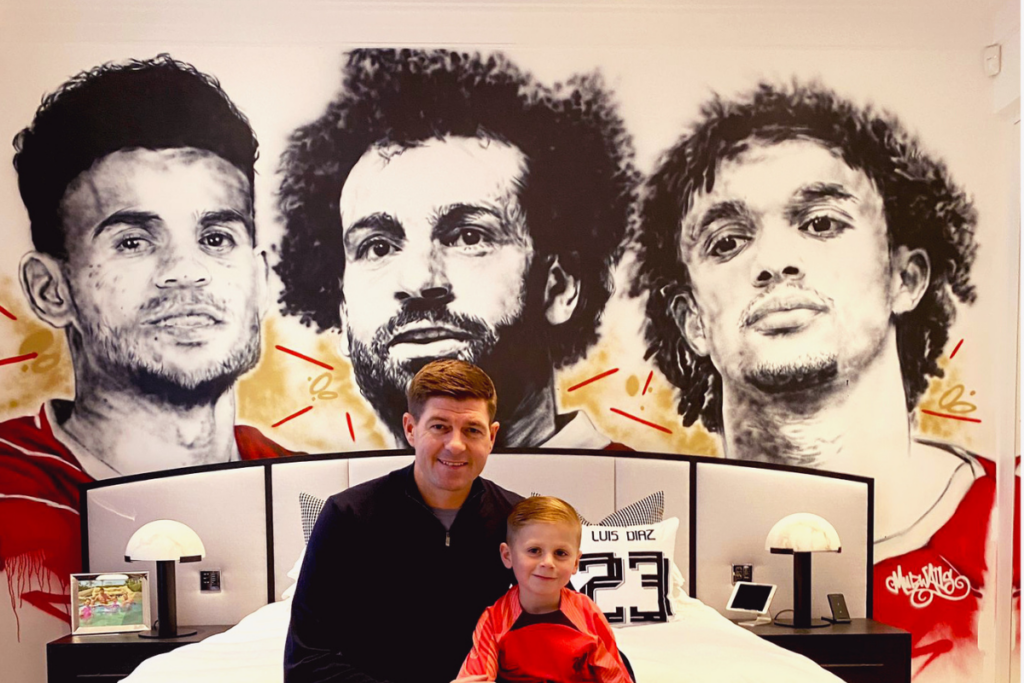 Steven Gerard Bedroom Wall
Steven Gerrard son's bedroom wall art of his favourite football players.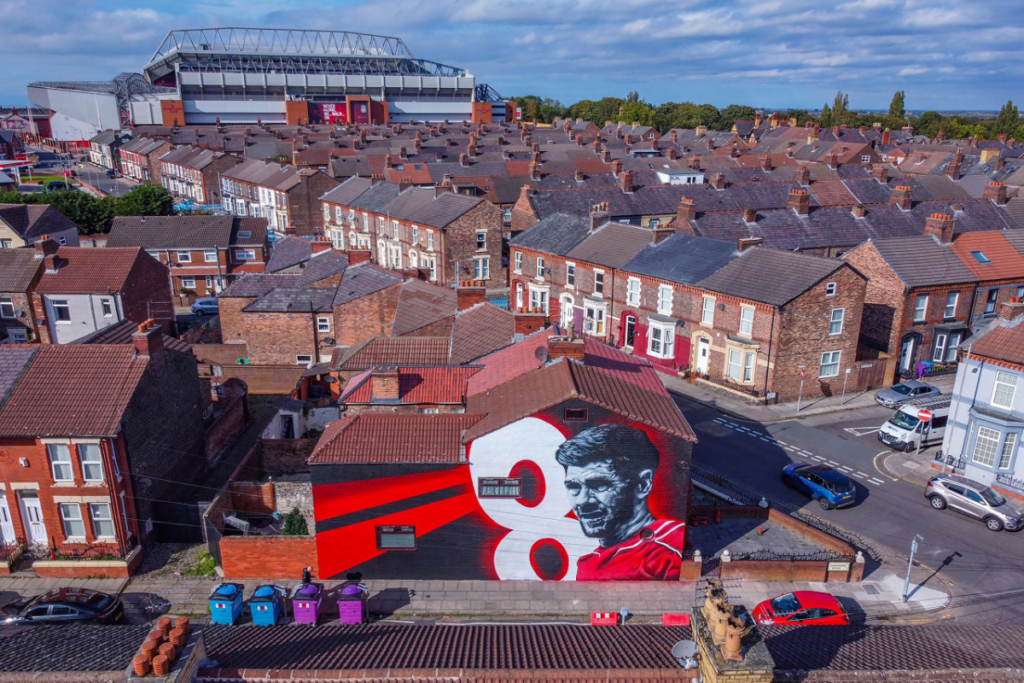 Steven Gerard Near Stadium
Done on a fans house near the stadium, Stevie G wall mural.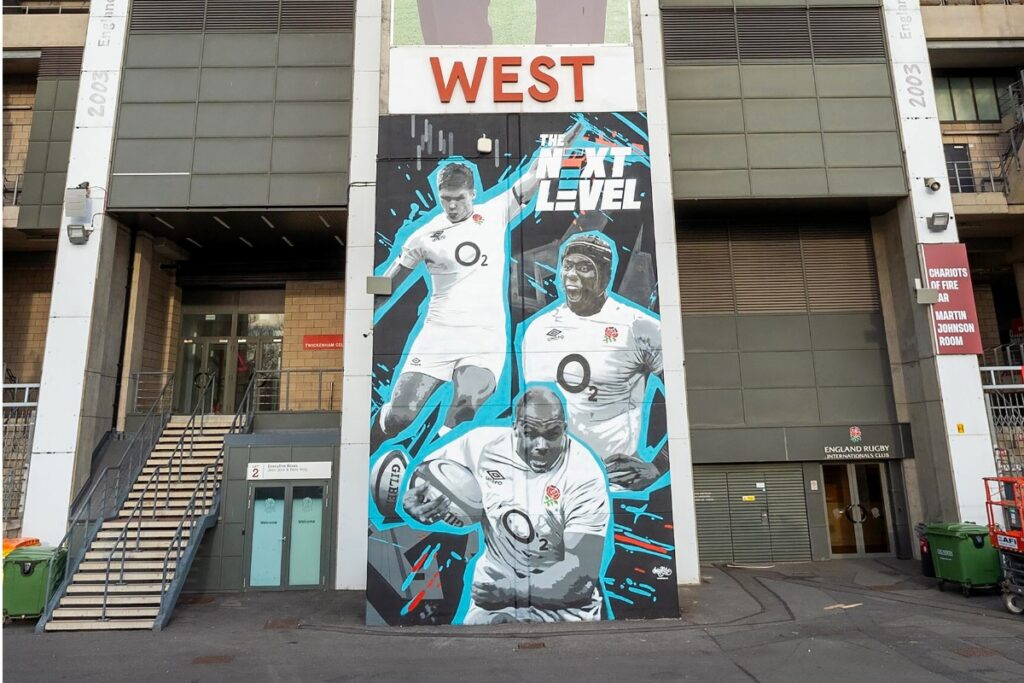 Part one of the 2 tower pieces we did for Twickenham Rugby Club for England Rugby team.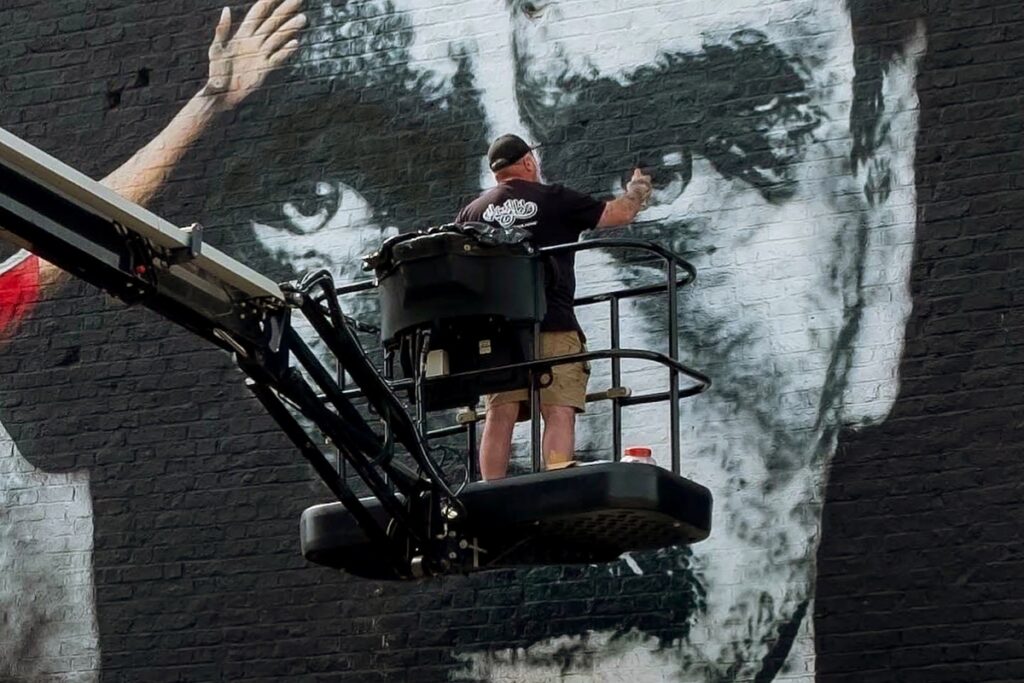 In the progress of Ian Rush, who was a legend for Liverpool and football great. 
Black and grey wall mural of Eminem.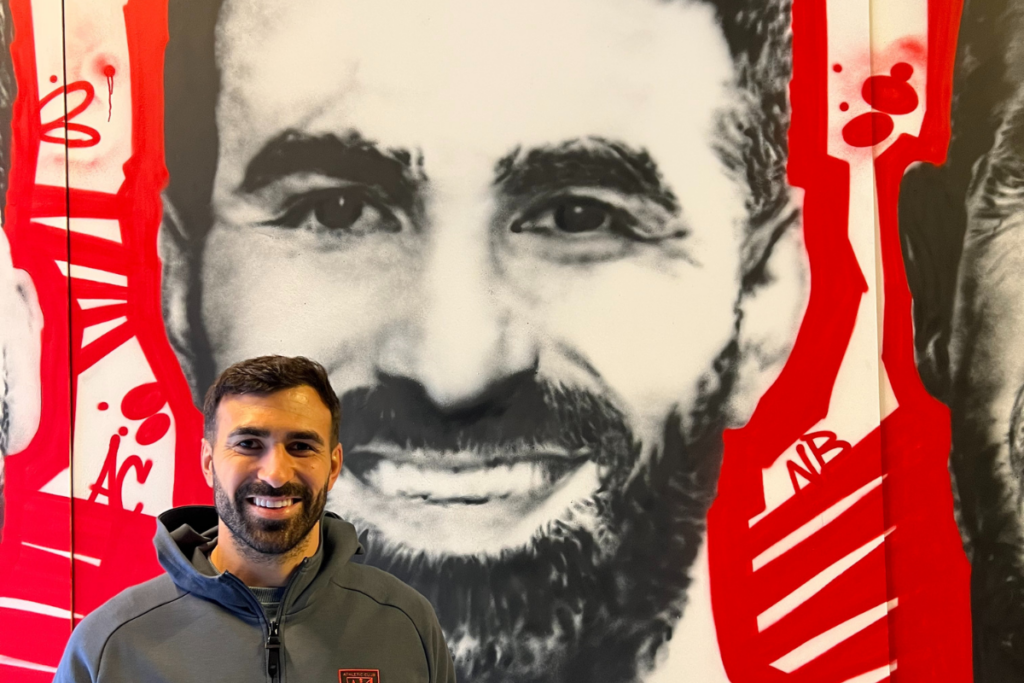 Wall art done in the Athletic Bilbao stadium.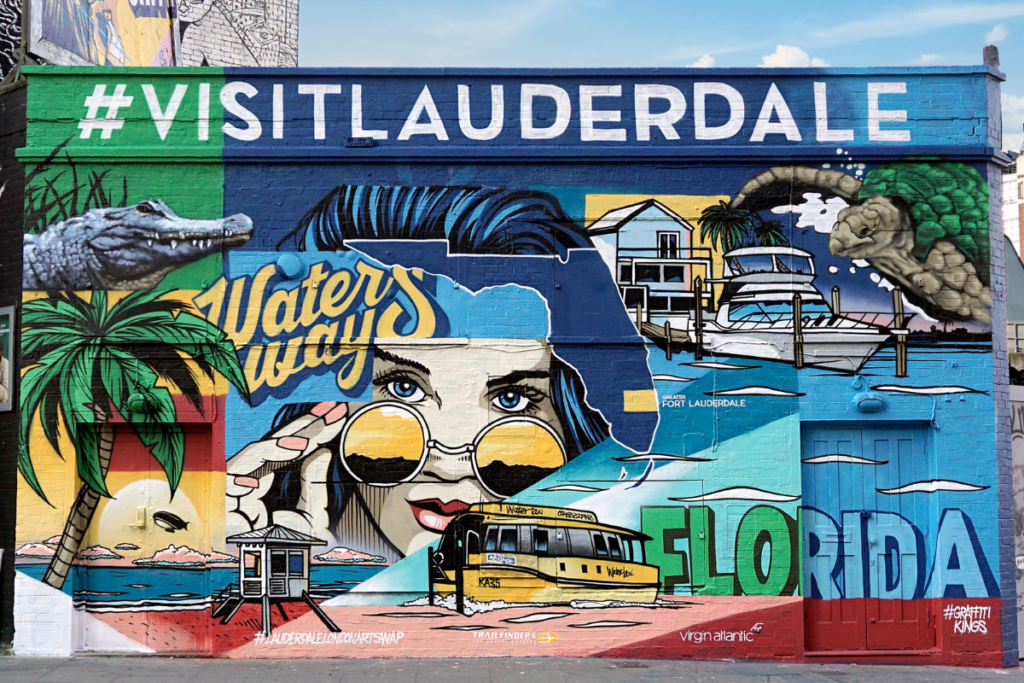 Fort Lauderdale Art Shoreditch
Artwork for Fort Lauderdale in Shoreditch high street.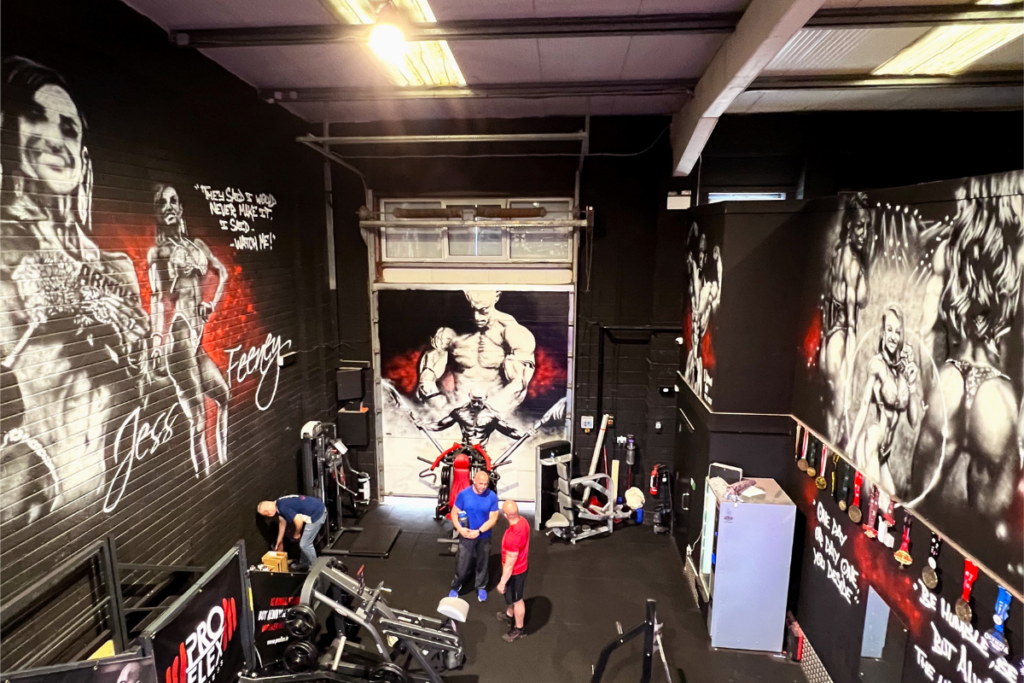 Artwork of Jess Feeny, the gym owner for her gym in Cork, Ireland.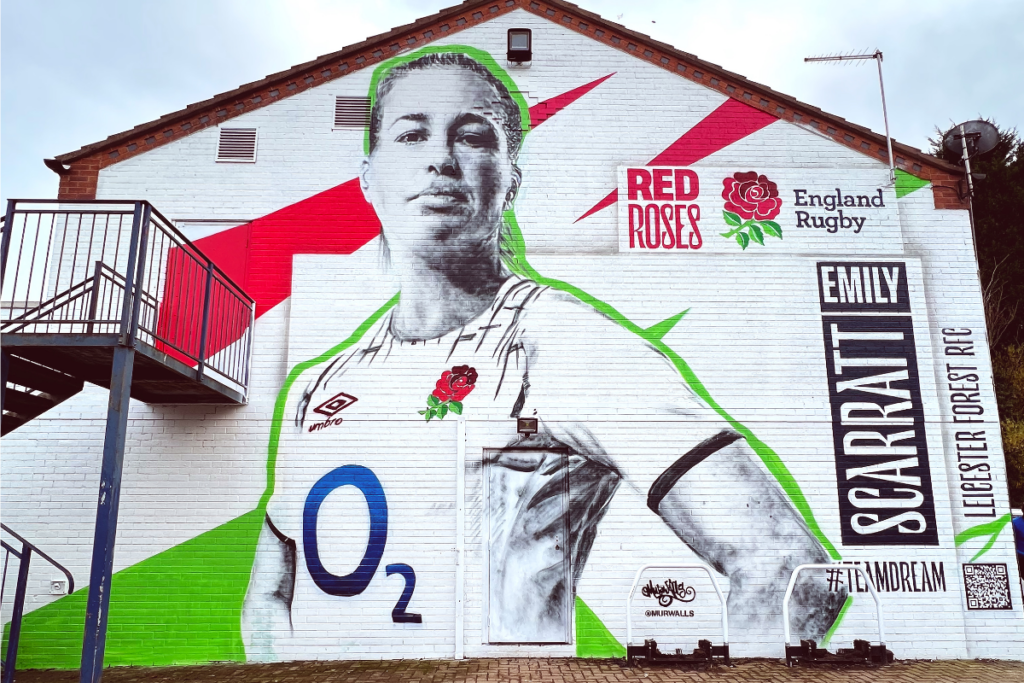 Deputy captain for England woman's rugby. Painted on the rugby club where she first started.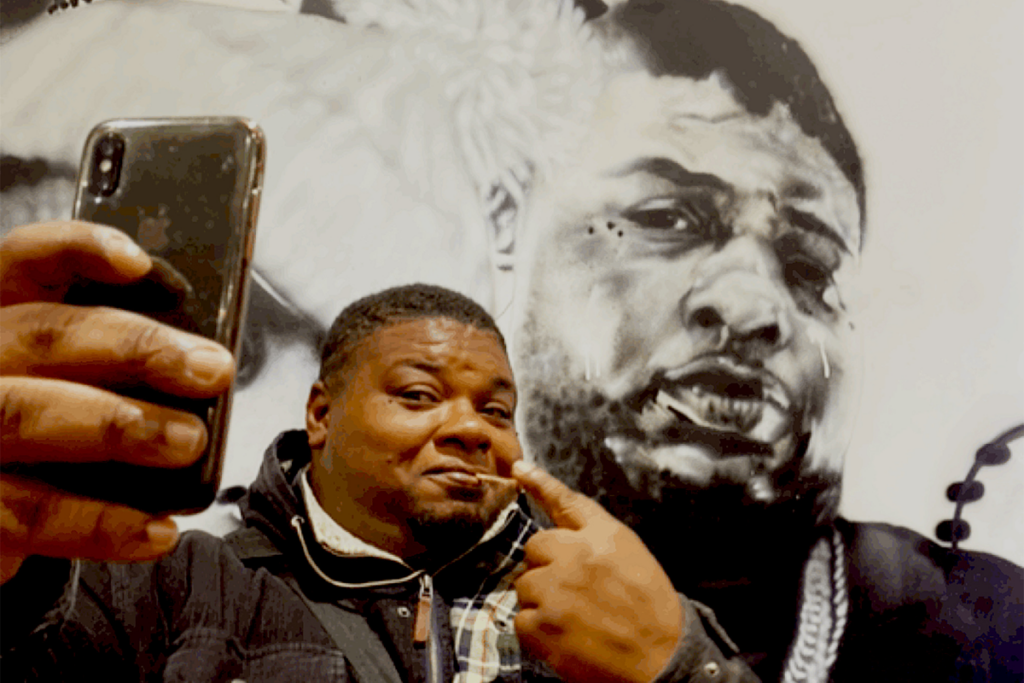 Big Nastie With Big Nastie
Big Nastie taking a big selfie with this big wall art mural of Big Nastie.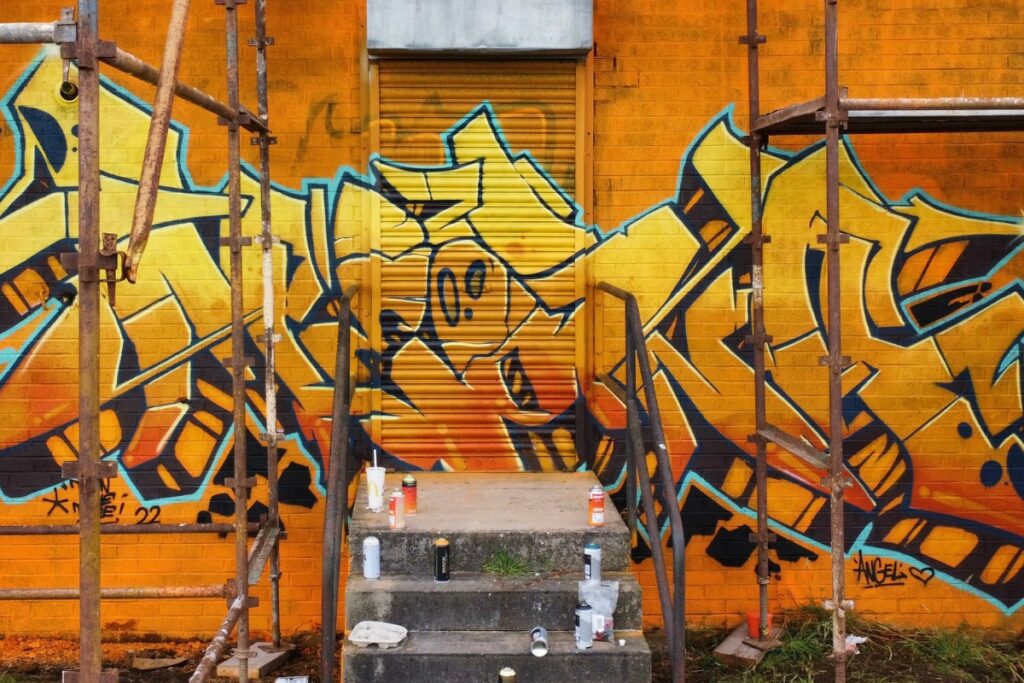 Painted at the annual graffiti jam in Dundee in the Highlands.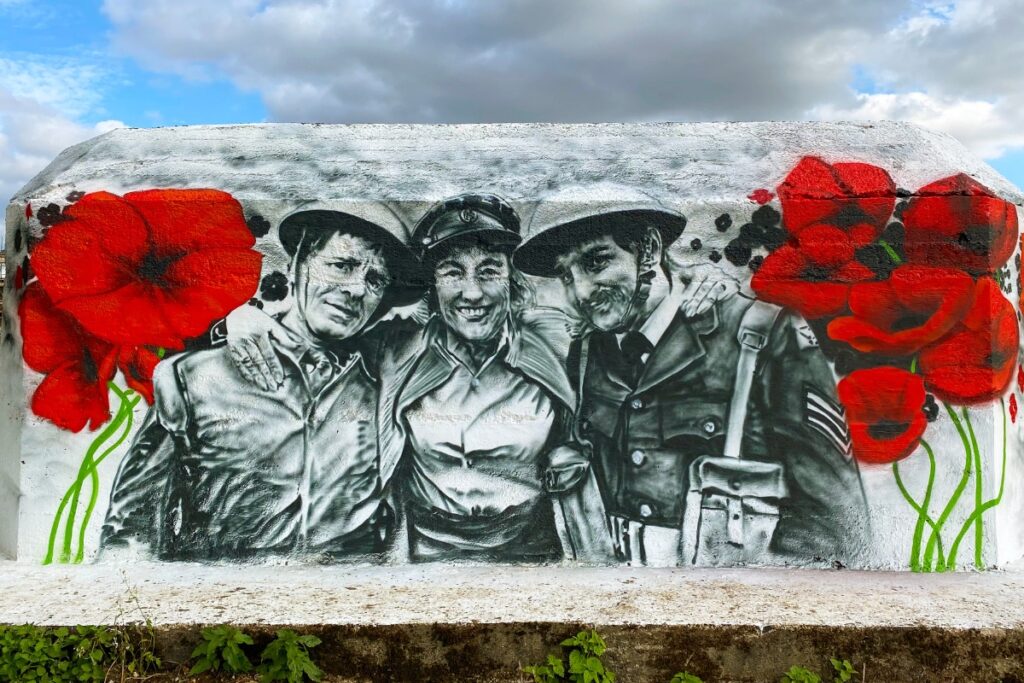 At the end of a pill box, we did this piece to commemorate the brave soldiers of the war.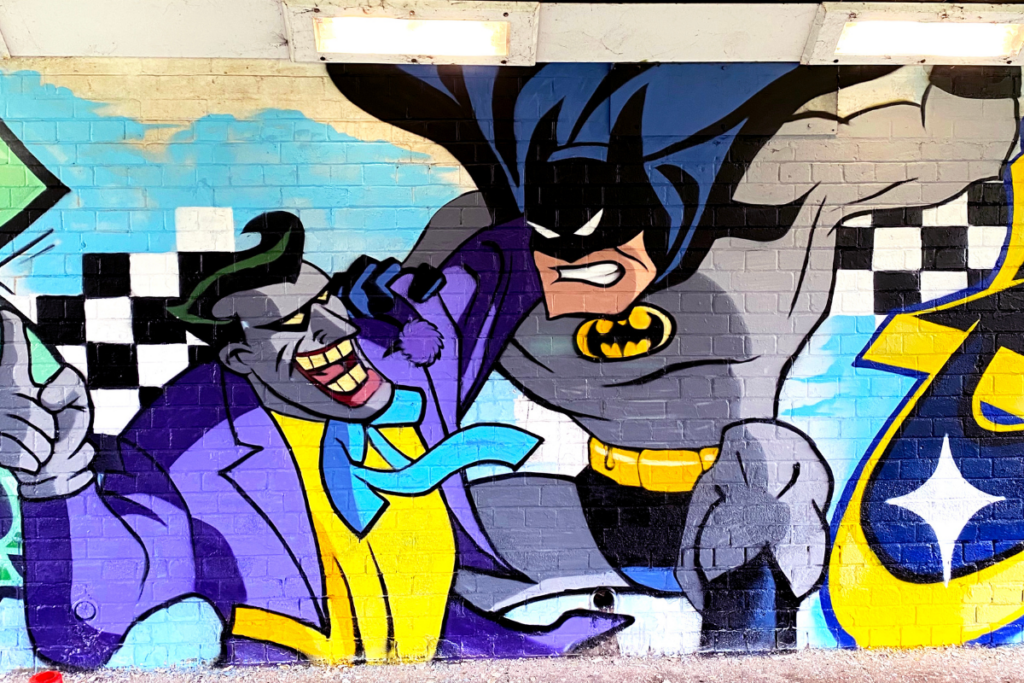 Batman and Joker streetart in a tunnel.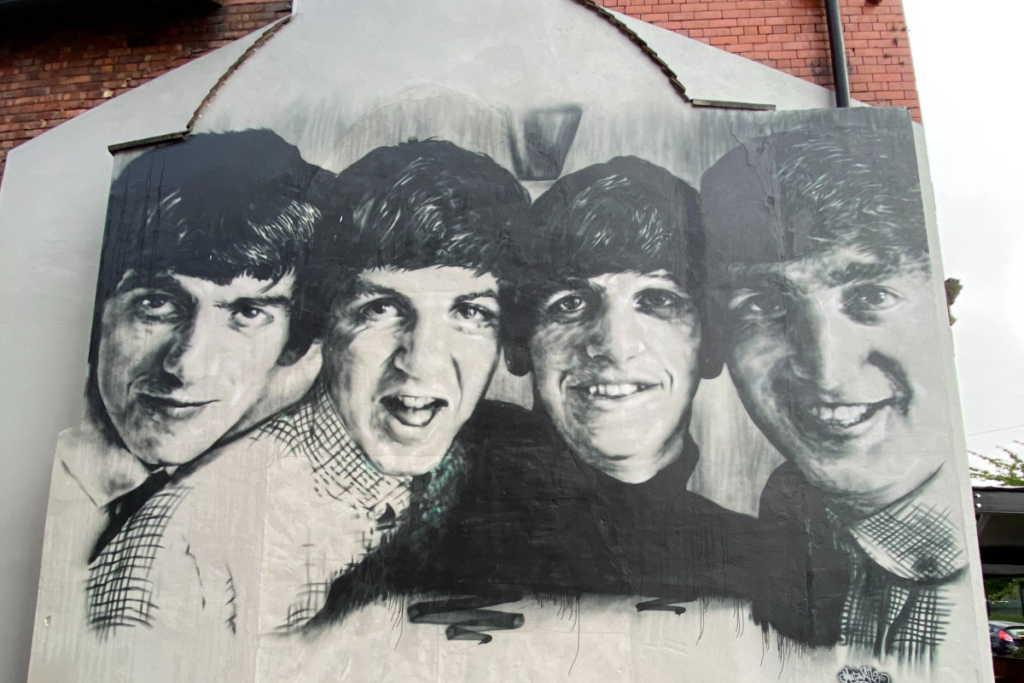 The Beatles project on the side of a home, one of our favourites.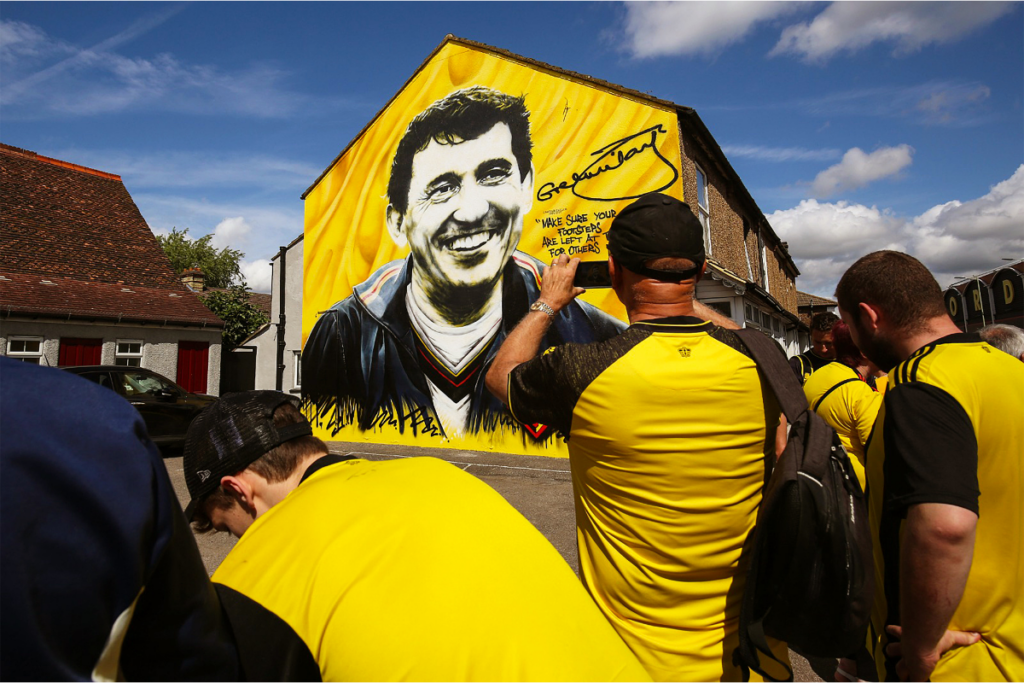 Watford's greatest manager Graham Taylor and fans enjoying the mural opposite the stadium.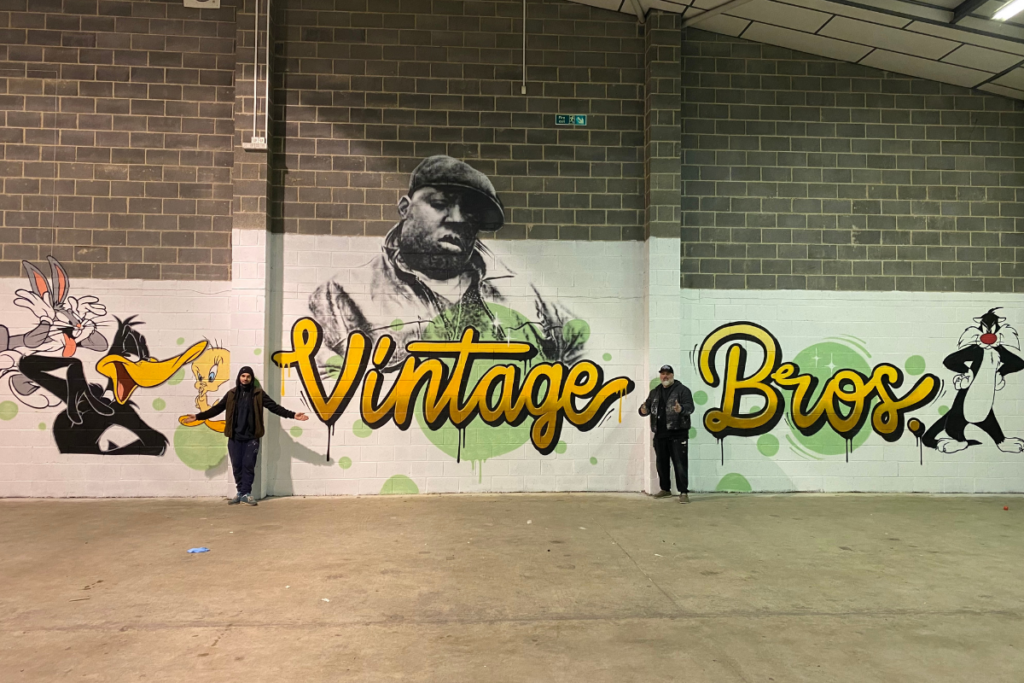 Vintage Bro's branding and artwork.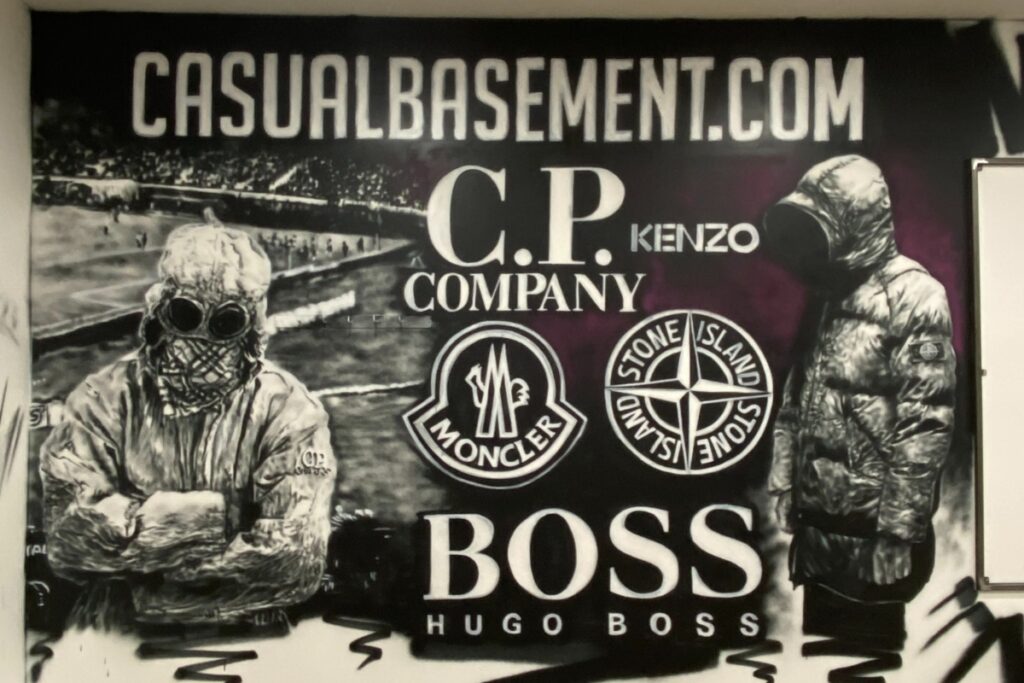 Branding for Casual Basement in their shop wall.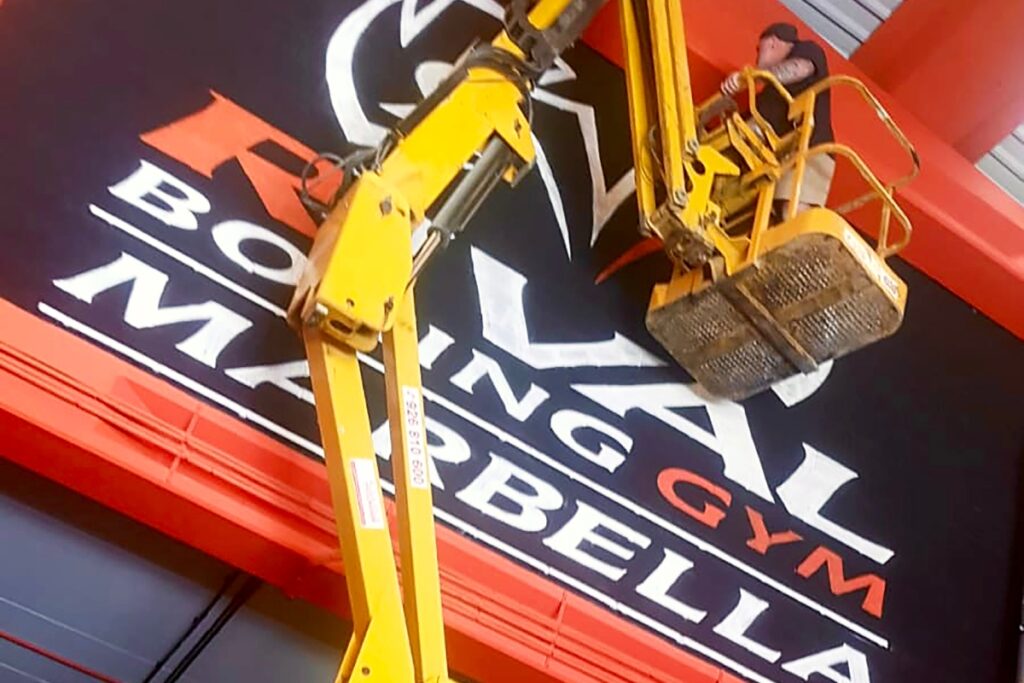 Rival Boxing Gym Art Marbella
Rival boxing gym in Marbella, branding and logos for their building.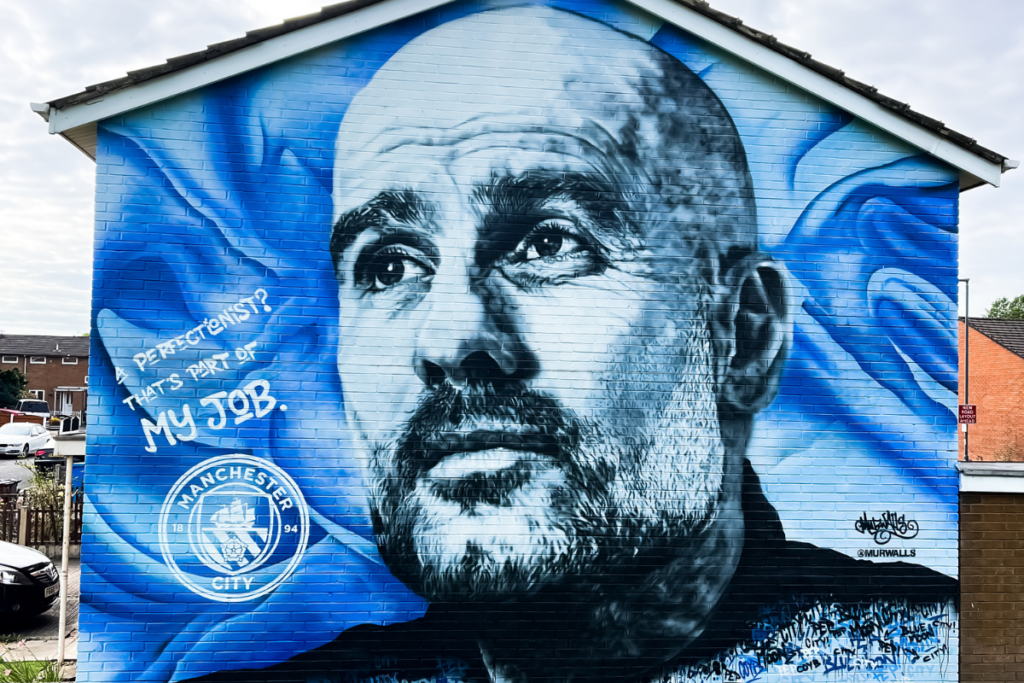 Manchester City legend, Pep Guardiola mural in Manchester.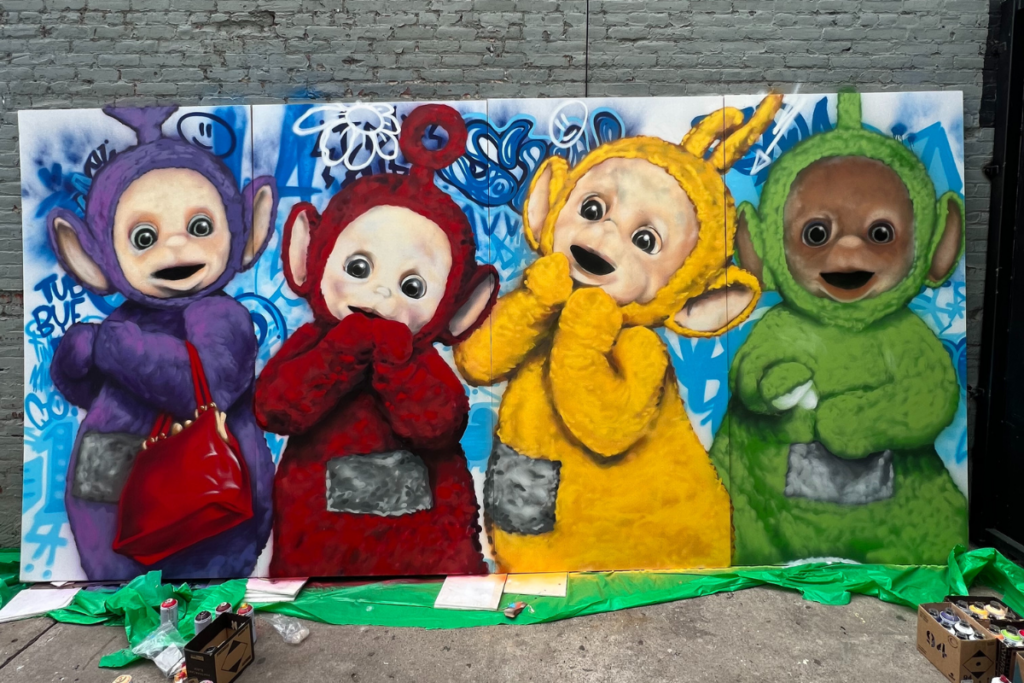 Teletubbies with a street touch, done on boards in Hollywood, Los Angeles.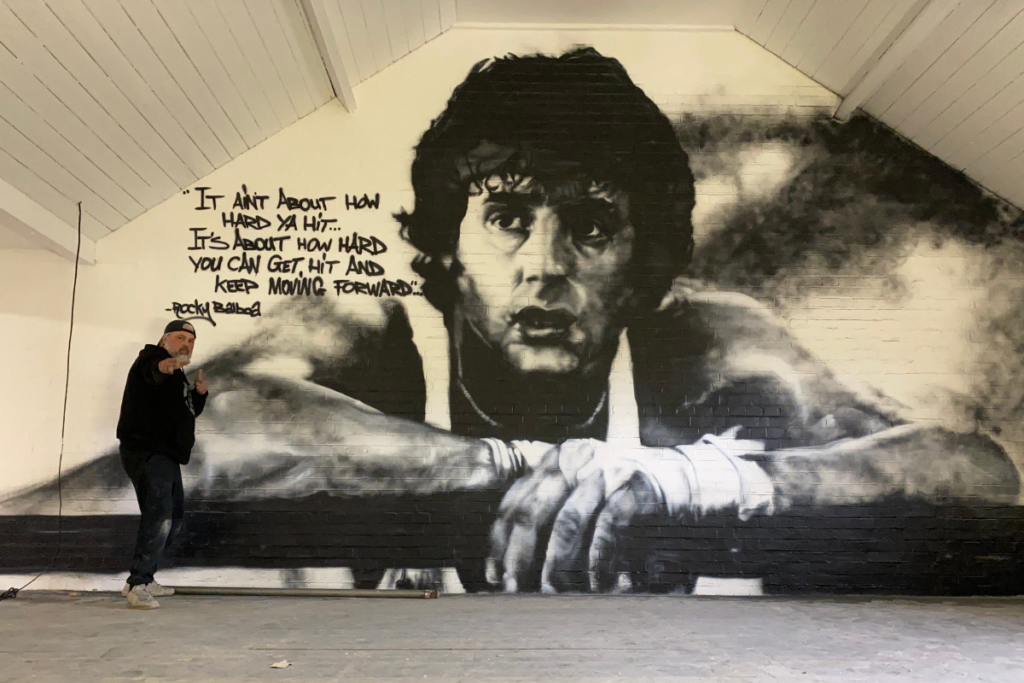 Rocky Balboa, enough said.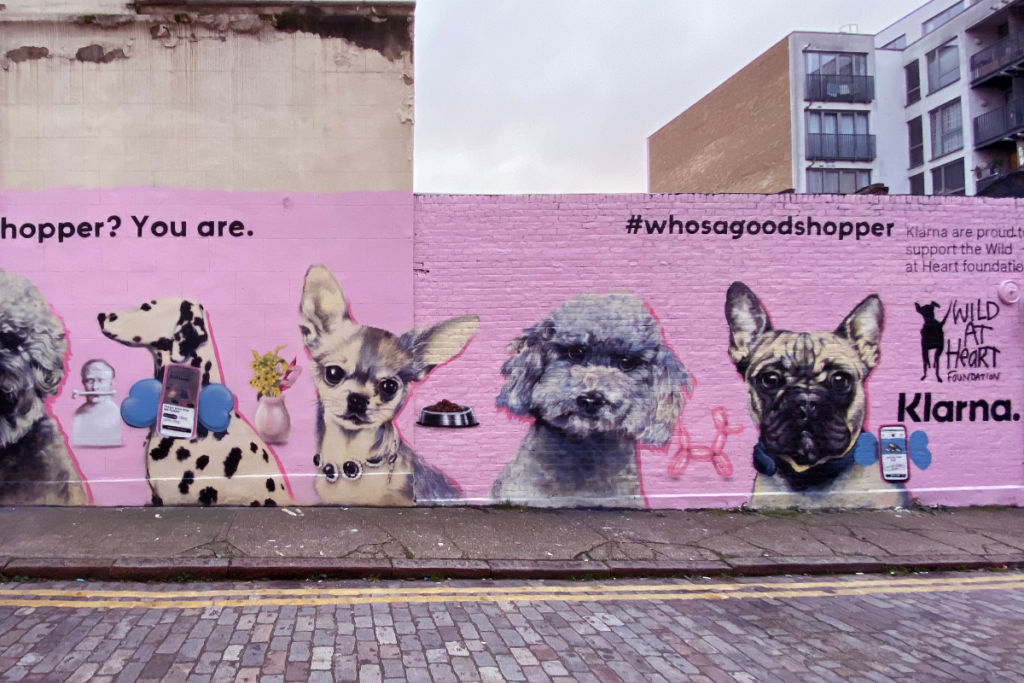 Klarna Wall Art Commercial Road
Wall art for Klarna done just off of commercial road near Shoreditch, East London.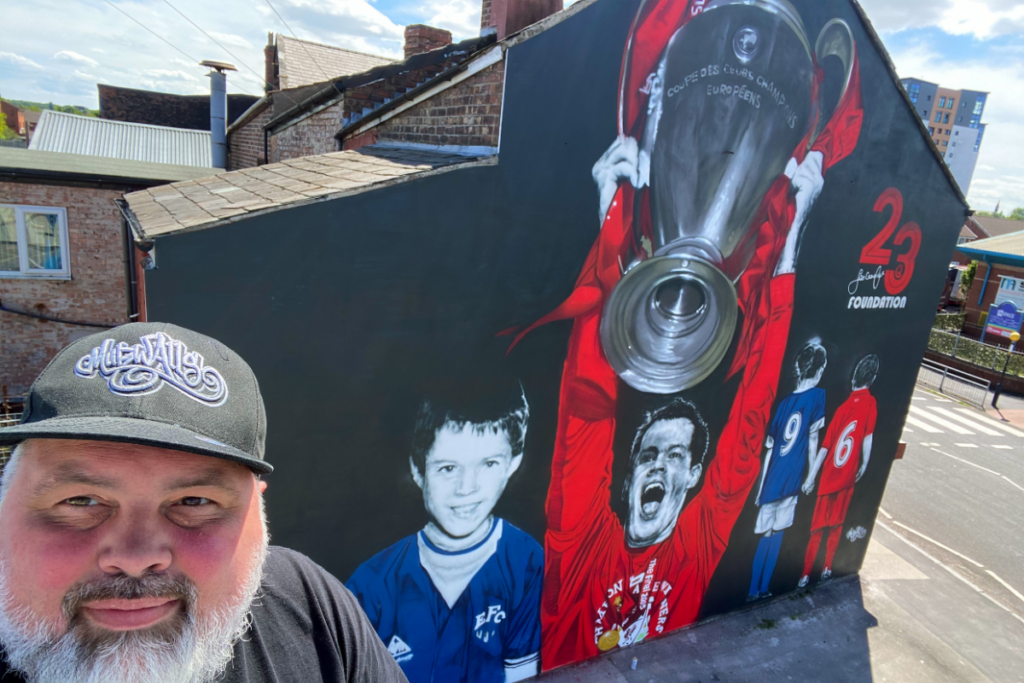 Mural of Jamie Carragher in Liverpool, opposite his Charity head office.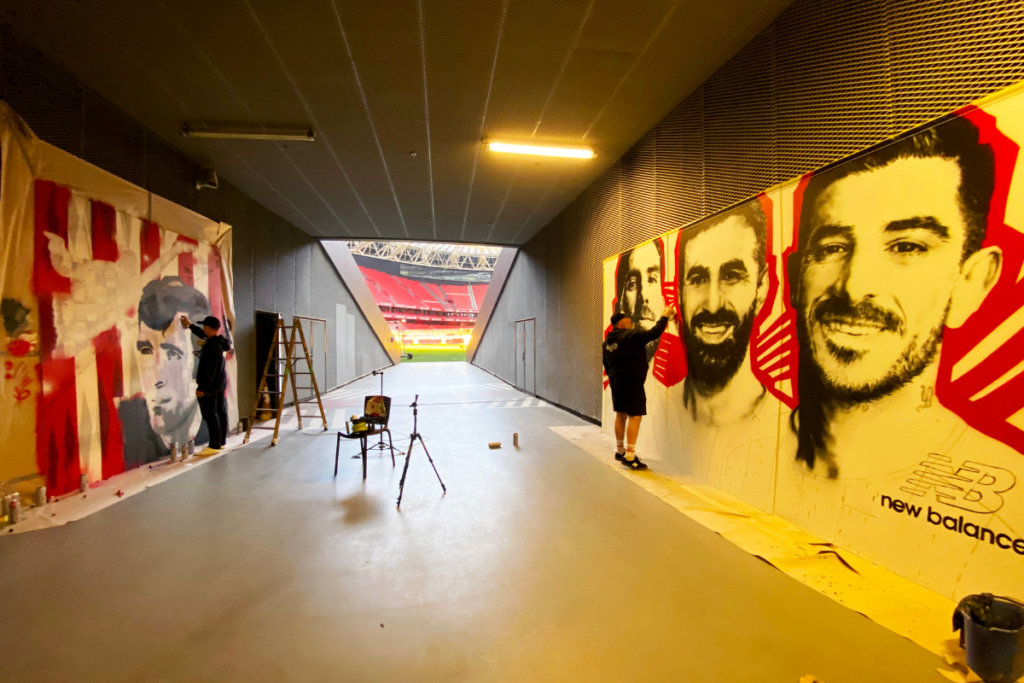 Legends of Athletic Bilbao painted in the players tunnel of their stadium.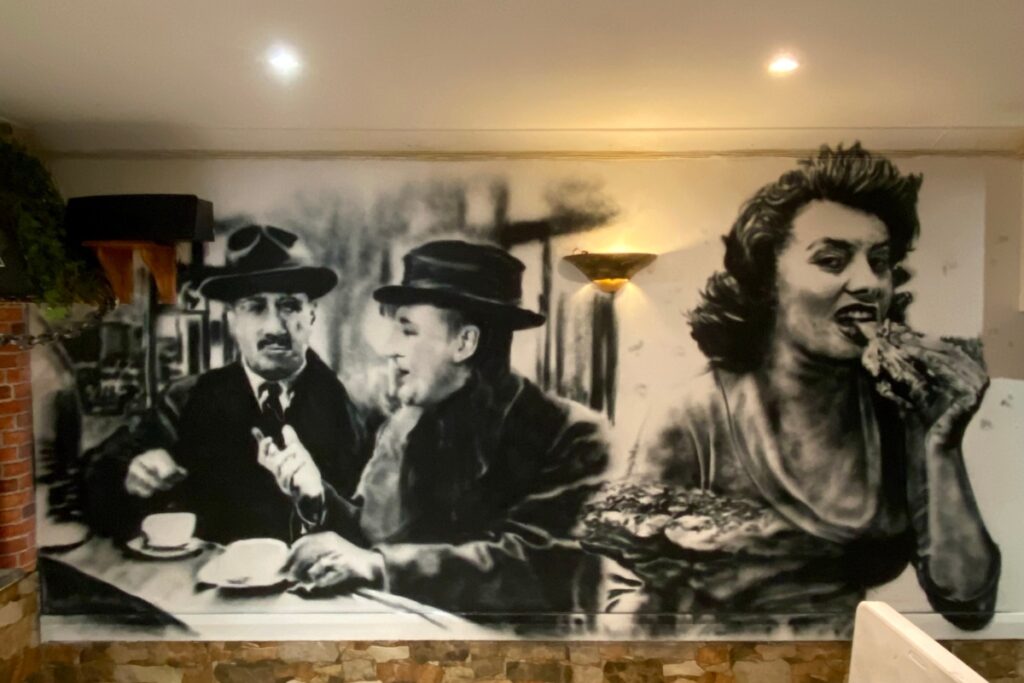 Italian Restaurant Artwork
Famous Italian comedians painted on the wall of an Italian restaurant.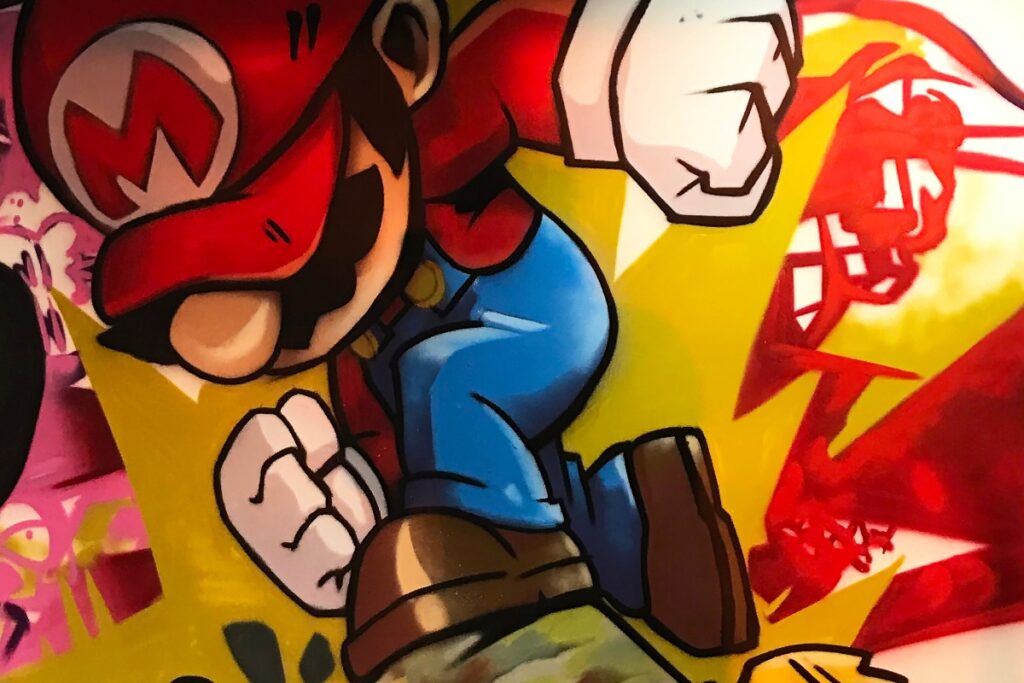 Wall mural of Mario stomping on a turtle.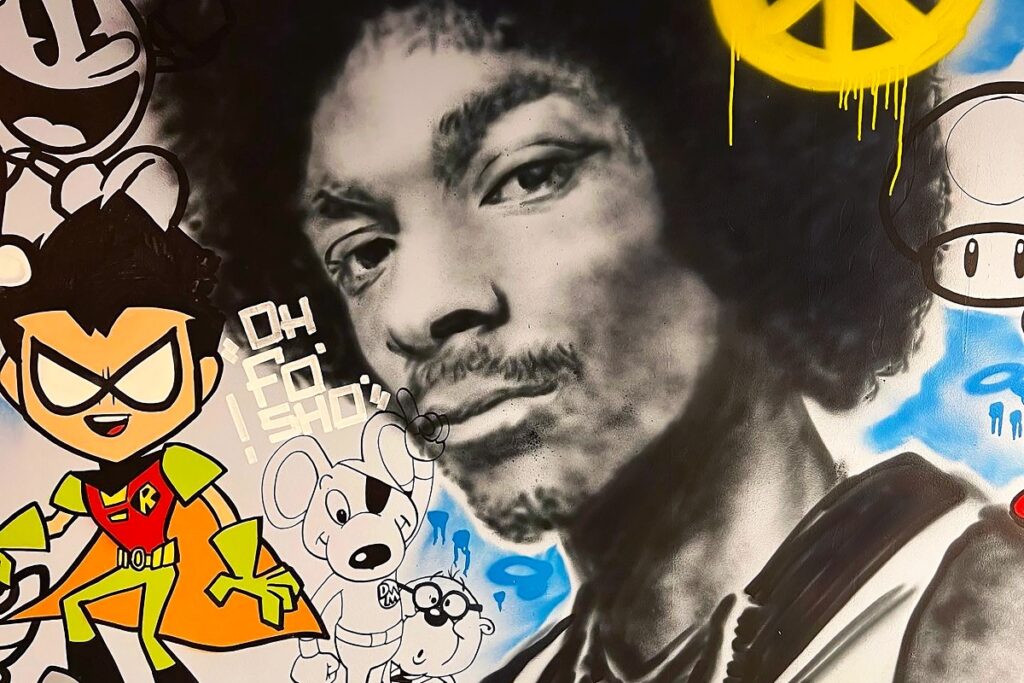 Bedtime Beers ft Snoop Dogg
Snoop Dogg wall art for craft beer and cafe shop called Bedtime Beers, Welwyn Garden City.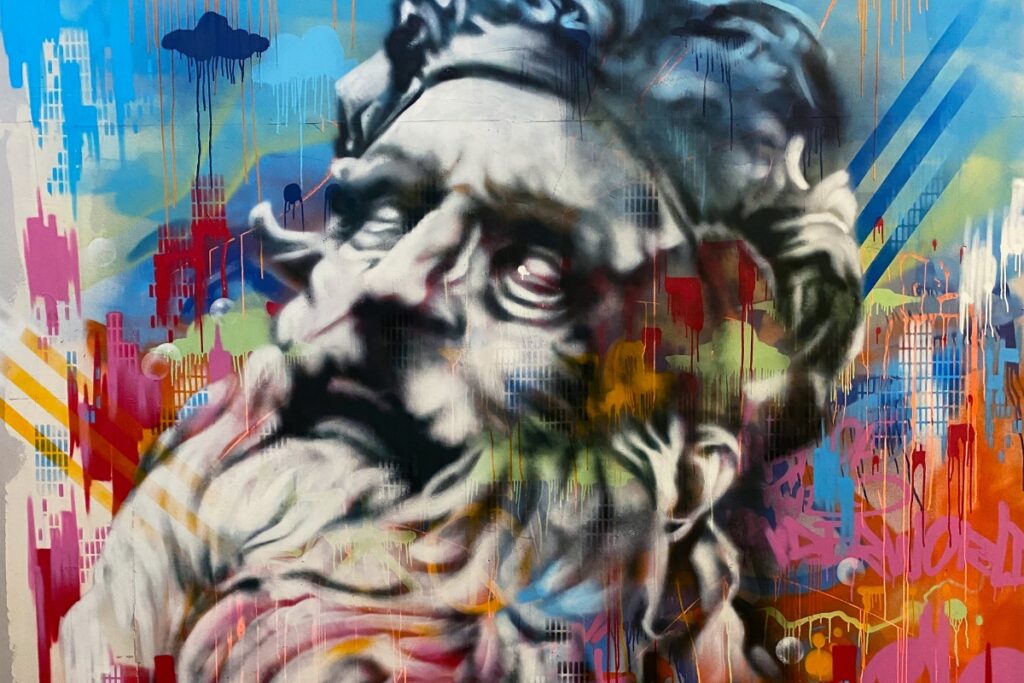 Painted at Mr Meana old studio, a collection of history and new generation artwork.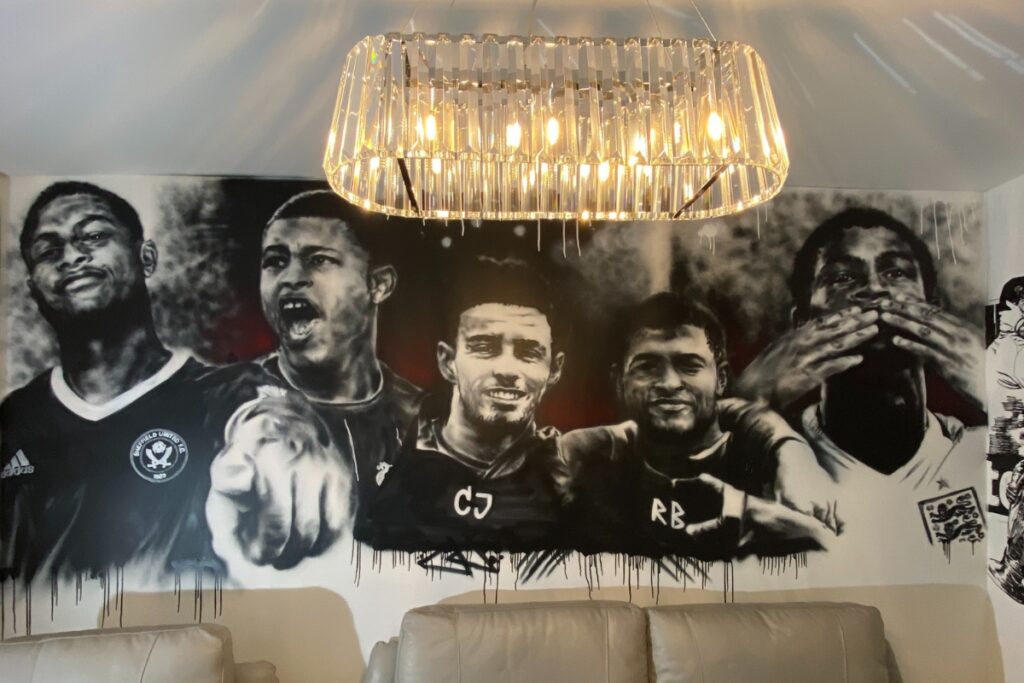 4 portraits of Rhian and one of his best friend at his home.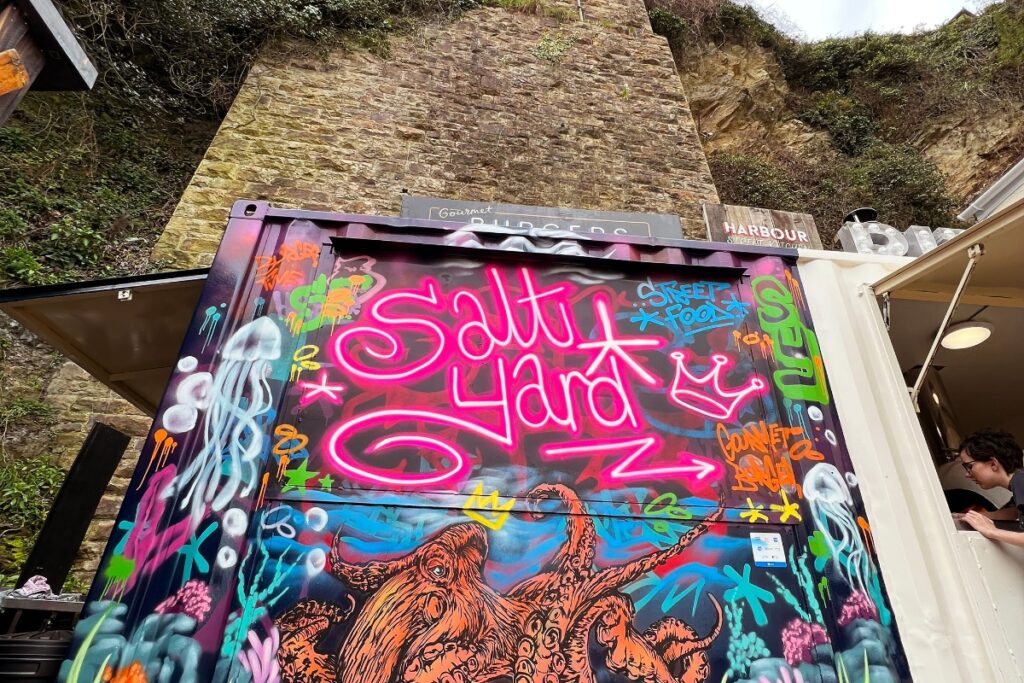 Newquay Harbour Street Food
Street art for a street pizza place down in Newquay Harbour, Cornwall.